Downtown Management Forum: The Retail New Deal
Downtowns need to start thinking beyond survival mode, and begin setting the stage for recovery. With the likelihood of widespread business failures and elevated storefront vacancy, the focus needs to shift to small business creation. The moment calls for nothing less than a "Retail New Deal" that incorporates a wide array of coalition partners, including district management entities, municipalities, community banks, community development financial institutions (CDFI's), fintechs, institutions, foundations and various others. Join a discussion led by national retail consultant and Downtown specialist Mike Berne, President of New York City and San Francisco Bay Area-based MJB Consulting, about harnessing creative thinking, collaboration, and adaptability to encourage the timely emergence of new innovations and business models in response to changing realities and unforeseeable shocks.
Recent articles by Mike Berne on this topic:
Approved for 1 AICP continuing education credit.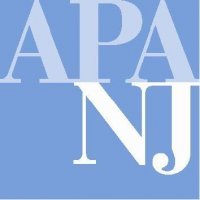 Thank you to APA-NJ for co-sponsoring this forum.
---
To ensure a secure virtual meeting, registration is required. Registrations are manually approved, so expect email confirmation of your with login information to be delayed. Please register at least 30 minutes prior to the forum.
The Downtown Management Forum series is an exchange of ideas about best practices in NJ's downtowns. The intended audience includes downtown management professionals, public officials, design professionals, and others involved with the management of downtowns. See the Downtown NJ COVID Forums Website for more information.