Expanding Amtrak (top-left); Veterans' TOD (bottom left); Will Baltimore get its Red Line? (right)
Article of the Week
MARYLAND—Getting Across Baltimore
Gabrielle Gurley, The American Prospect, June 1 2023
In 2015, then Governor Larry Hogan (R) refused Federal funds for Baltimore's Red Line Light Rail and cancelled a project that would have served predominantly Black and low-income neighborhoods. Restoration of the project has become part of the agenda for the state's first Black governor, Wes Moore, who took office in January, but significant progress will be needed to bring the line to fruition.
NJ TOD News
EAST BRUNSWICK—East Brunswick Makes Deal to Make Money Off Underused Parking Deck
Susan Loyer, My Central Jersey, May 30 2023
The Township of East Brunswick seeks to increase revenue from a parking garage currently underutilized due to the slow return to work post-pandemic. Open Road Mazda will lease parking spaces to store inventory in the parking deck. The township operates two parking decks and is working with Coach USA to increase bus routes to both locations.
NORTH BRUNSWICK—The North Brunswick Train Station Connects Communities
Jane Mueller and Ken Mueller, Fox Sports, May 28 2023
Central Jersey will soon have a train station funded by the state. In this interview, North Brunswick Mayor Womack and Councilman Mehta address questions. The Mayor discusses how Middlesex County, the State Government, and the NJ Department of Transportation are working together during the engineering and construction process as they  create a new town center.
---
Transit and Equity News
COLORADO—More Than 350 Units of Affordable Housing May Be Built a Block from Park Hill Golf Course
Kyle Harris, Denverite, May 31 2023
The Urban Land Conservancy, in collaboration with Elmington Capital Group, plans construction of a 350-unit affordable housing project on the last vacant property attached to the Park Hill Village West Development in Denver. Located next to the 40th and Colorado A Line station and close to a proposed bus rapid transit line, the site will comprise up to 70 senior housing units and, potentially, a Denver Public Schools vocational school. Ten percent of the project's area will be dedicated to open space.
VIRGINIA—Affordable Housing Serving Those Who Served in Arlington, Virginia
Staff Writer, USHUD, May 30 2023
In Arlington, the American Legion Post 139 partnered with the Arlington Partnership for Affordable Housing (APAH) to develop Lucille & Bruce Terwilliger Place. The 160-unit affordable, transit-oriented housing project is situated near the Virginia Square–GMU Metrorail stop. Half of the apartments in Terwilliger Place, which include one-, two-, and three-bedroom units, are reserved for veterans, with income restrictions from 30 to 80 percent of the area median income (AMI). The seven-story development includes bike storage, a fitness center, meeting rooms, and a 6,000 sq. ft. hall for Post 139.
---
Regional and National TOD News
NORTH CAROLINA—Charlotte's New Controversial Zoning Takes Effect Thursday
Hank Lee and Jane Monreal, WCNC Charlotte, June 1 2023
Charlotte has a new Unified Development Ordinance that went into effect on June 1. The ordinance covers various topics, but significant impacts are expected through zoning for multi-unit, multi-use buildings in areas previously zoned for single-family dwellings. Residents worry about the displacement, gentrification, higher housing taxes, and increased taxes.
WISCONSIN—Milwaukee Calls for Developers for 'Transit-Oriented Opportunities' on Wisconsin Avenue
Ethan Duran, The Daily Reporter, May 31 2023
The Milwaukee Redevelopment Authority seeks proposals for a 55,626 sq. ft. parcel in downtown, described as "one of the most unique transit-oriented development (TOD) opportunities in the Midwest." This site, currently a parking lot, is strategically located near key landmarks including the expanding Wisconsin Center, a future Kohl's department store, and the Fiserv headquarters. Importantly, the development is near the East-West Bus Rapid Transit line and a future stop for The Hop, the city's streetcar system.
US Passenger Railroad Amtrak CEO to Testify Before House Panel
David Shepardson, Reuters, May 31 2023
On June 6th, Amtrak CEO Stephen Gardner and Northeast Corridor Commission Executive Director Mitch Warren will testify before a House Transportation and Infrastructure railroads subcommittee on the challenges and opportunities for improving efficiency and service. Amtrak seeks to expand its services to connect to up 166 cities by 2035. In 2021, Congress approved $22 billion for Amtrak as part of the bipartisan infrastructure bill. This March, the Biden administration sought $3.1 billion in annual funding for Amtrak, in addition to $4.4 billion already approved.
---
International TOD News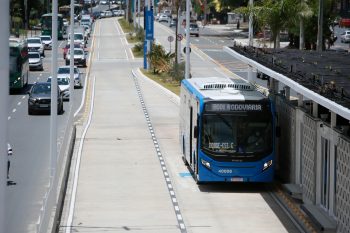 Innovation Is Only Real When Shared: How the Bus Remains the Staple of Public Transport Through International Collaboration
Aida Abdullah, Flavio Grazian, & Manel Bennassar, Intelligent Transport, May 31 2023
The Bus Unit of International Association of Public Transport (UITP) highlights innovative collaboration efforts focused on clean energy and electric buses. Projects such as ASSURED, JIVE/JIVE2, the Clean Bus Europe Platform, and eBRT2030 boosted clean bus usage from 14.5 to 22.9 percent from 2017 to 2021, supporting a next generation of Bus Rapid Transit (BRT) systems. The TUMI (Transformative Urban Mobility Initiative) E-Bus Mission supports 20 "deep dive cities" as they transition to electric bus deployment, contributing to a globally sustainable public transport ecosystem.
CANADA—Caledon Council Approves New Process to Evaluate MZO, CIHA Requests
Rohan Puri, The Spec, May 30 2023
The Caledon Town Council in Ontario has approved a process to manage Minister's Zoning Order (MZO) and Community Infrastructure and Housing Accelerator (CIHA) requests. These tools are designed to expedite government priorities such as transit-oriented communities and affordable housing. As urban growth in Caledon accelerates, the town plans to favor CIHAs, which require council resolution and public consultation, over MZOs. To compensate for lost development application fees associated with MZOs and CIHAs, amendments have been proposed to establish fees for these requests under a full cost-recovery model.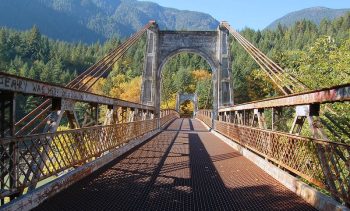 CANADA—Trudeau Says New Housing-Based Long-Term Infrastructure Plan Coming This Fall
Peter Zimonjic, CBC, May 26 2023
Prime Minister Trudeau's government is preparing a long-term infrastructure plan that will address the housing shortage. The plan is promising investments similar to those in the 2021 transportation plan which would mean support of nearly $15 billion over eight years for affordable housing. Indigenous leaders see potential in the new plan, but seek greater input as the affordable housing has disproportionately affected indigenous people.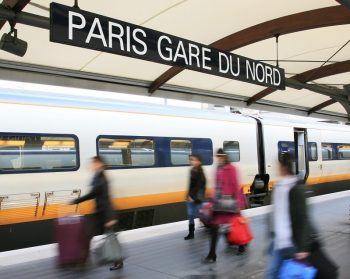 EUROPE—Flight-Free Travel: The Best New European Train Routes Launching in 2023 and 2024
Euronews, May 26 2023
European countries are improving international train routes in order to reduce carbon emissions and make flight-free travel throughout Europe easier. New routes, high-speed trains, and sleeper trains are expanding travel options in Belgium, the Czech Republic, Germany, France, Italy, and other countries. Not only will these improvements increase connections throughout Europe, but they will increase budget-friendly alternatives to air travel.