Mixed-use in Newark (left); Boston suburbs building TOD (top middle);  Amman (Jordan) Bus Project (top right); Miami eTOD projects (bottom right)
Article of the Week
MARYLAND—Lawmakers Push Transit Agenda With an Equity Lens
Bryan Sears, Maryland Matters, Mar 2 2023
Maryland state lawmakers have proposed a bill that would require equity to be a mandatory consideration in any transit project or program decision, aiming to focus more on low-income workers and minorities who rely on public transportation. The bill mandates that the Maryland Transit Administration conduct an equity analysis and cost-benefit analysis, and meets with affected communities before announcing any significant change in service or eliminating a transit project. The proposal is part of a larger agenda by the Maryland Transit Caucus, which also includes creating a capital grant and revolving loan fund for transit-oriented development and upgrading pedestrian and cyclist safety on state roads.
NJ TOD News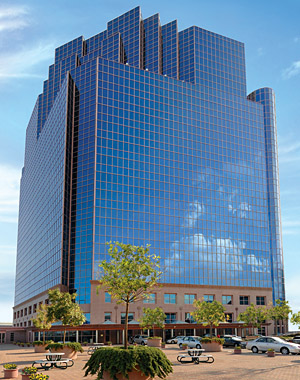 WESTFIELD—Westfield Council Approves OWP Redevelopment Agreement
Katie Moen, Westfield Leader, Mar 1 2023
The Westfield mayor and council have approved plans for the One Westfield Place redevelopment project following an agreement with HBC|Streetworks, which includes a $57 million bond and a 30-year PILOT agreement. The project has construction milestones and sets the terms for the sale of town properties to Streetworks Development. The project is contingent on the adoption of Ordinance 2023-07.
NEWARK—Matrix Development Group Announces 37,000 Square Feet of Leasing Activity at One Riverfront Plaza in Newark, N.J.
Staff Writer, Real Estate Weekly, Feb 25 2023
Matrix Development Group recently completed a mixed-use office building in Newark. The building is designed to support easy public transportation access and offers on-site retail shops and services. Amenities such as a secure underground parking garage, valet services and an Italian-inspired eatery are also available for occupants. As of now, the building is 85 percent leased.
NJ Transit's Creaky, Empty Trains Stir Worry of Fare Increases
Elise Young, Bloomberg CityLab, Feb 24 2023
Despite investments made by Governor Phil Murphy to modernize the state's rail fleet, NJ TRANSIT continues to struggle with budget issues and service breakdowns. Now, as remote work has become routine and workers commute to the office less frequently, the agency will need to raise revenue to fill the estimated $550 million budget hole for 2026. To fix the problems, advocates are pressing for allocation of dedicated annual funding in the state budget rather than raising fares.
---
Transit and Equity News
MARYLAND—Local Minority Developers Leading $767 Million Investment Into Communities Along the Blue Line Corridor
Samantha Gilstrap, WUSA 9 Maryland, Mar 1 2023
Prince George's County will invest $767 million in transit-oriented projects on the Blue Line Corridor, with a majority led by Black developers. These projects will create walkable, bikeable communities with workforce and affordable housing. Five major projects, including mixed-use developments and sports facilities, are planned or underway, aiming to uplift underserved communities and create job opportunities.
FLORIDA—Massive Development at Miami Metrorail Station Aims to Provide Affordable Housing, Ease Traffic
Christina Vazquez, WPLG Local 10, Feb 28 2023
Two projects, one on either side of the Coral Gables/Coconut Grove Douglas Road Metrorail station, reflect a strategy undertaken by Miami-Dade County to encourage more density along transit corridors as a way to incentivize private investment in public infrastructure improvements and address the county's housing crisis. Cascade, a project supported through a public-private partnership between 13th Floor Investments, Adler Group, and the county, will be built on county-owned land leased to the developers. In addition to $17 million in station improvements to be paid by the developer, the county will receive a portion of rents as well as tax revenues from the development. The other project, Platform 3750, will feature 191 units, of which 40 percent will be affordable.
---
Regional and National TOD News
OHIO—City Council Passes 'Critical' Measure Taking Aim at Car Reliance in Cincinnati
Brian Planalp, Fox 19 Ohio, Feb 28 2023
Cincinnati City Council has unanimously approved a proposal to incentivize multi-family developments located on public transit lines. This effort includes the creation of a bonus incentive for property owners that will increase their tax savings with each additional unit. These measures are intended to support economic mobility by providing citizens with the option of living and commuting without a car, and to revitalize under-invested communities.
Philadelphia, Minneapolis Look to Data for Transit Improvements
Skip Descant, Government Technology, Feb 23 2023
Increasingly, data are helping to shape public transit decision making about mobility improvements in cities as they adopt new modes of transportation and accommodate changes in rider behavior. Cities such as Philadelphia and Minneapolis are using these data to inform the location of transit stops, hubs, and other elements of their transportation networks as they respond to new demographic trends such as increased female ridership. However, cities face challenges when using data, including a lack of granular information and a disconnect between various departments tasked with collecting data.
NEW YORK—Advocates, Labor Urge Hochul To Bulk Up MTA Budget, Expand Service
Ben Brachfeld, AMNY, Feb 22 2023
The Riders Alliance, the Transport Workers Union Local 100, and progressive elected officials have called for Governor Kathy Hochul and state legislators to invest more in the Metropolitan Transportation Authority (MTA), arguing that additional investment could make service not just sufficient, but stellar. Advocates offer that funding could be raised by increasing the corporate tax rate and redirecting resources from other budget areas such as the film tax credit and horse racing industry to generate $300 million in funding. Ultimately, these small investments would lead to faster and more reliable public transit for New Yorkers.
MASSACHUSETTS—Yes, the T is lousy. But some suburbs are building transit-oriented housing anyway.
Alan Wirzbicki, Boston Globe, Feb 21 2023
Unlike many Boston area municipalities, the City of Newton sees compliance with the recently enacted MBTA Communities Act as an opportunity. The city is working toward reforming its zoning and is lobbying the state for funding to replace underdeveloped public transportation infrastructure. By leveraging the state's housing agenda, Newton is working to transition towards transit-oriented development and make improvements that benefit its residents.
---
International TOD News
JORDAN—PM Launches Amman Bus Project's Second Phase on City Day
Staff Writer, Jordan Times, Mar 2 2023
The second phase of the Amman Bus Project has been launched, with 136 new eco-friendly buses now in service, doubling the network's length to 870km and increasing the number of routes to 41. The project aims to improve public transport services in Amman, reduce the sector's burden, and provide modern transportation options to citizens, with fares capped at JD0.65 and free rides for senior citizens. The Amman Bus Project is an important step towards transit-oriented development in the city, offering sustainable transportation options and improving accessibility.
SOUTH KOREA—More Seoul Buses to Go Cashless
Park Jun-Hee, Asia News Network, Feb 28 2023
The City of Seoul is phasing out cash payments on buses, transitioning to mobile and card payments for 108 of its 370 routes served by a quarter of the city's 7,394 buses. The city cites dwindling numbers of cash users in its decision to go cashless on buses, which will streamline bus operations. The city plans to expand the practice to all its buses over the next five years. The change follows similar measures adopted in other cities such as Daejeon and Incheon, which have implemented cashless buses in the hopes of making transit more convenient.
CANADA—Metro Vancouver Regional Development Strategy Laid Out in Newly-Adopted Plan
Howard Chai, Storeys, Feb 27 2023
Metro Vancouver—the federation of 21 municipalities, one Electoral Area, and one Treaty First Nation—has adopted the Metro 2050 plan, a regional growth strategy outlining goals and actions to address housing, transportation, and urban development issues. The plan focuses on creating a compact urban area with an urban containment boundary, focusing growth in urban centers and frequent transit development areas, building resilient and healthy communities, and protecting rural lands. Through these actions, the plan aims to reduce energy demand and greenhouse gas emissions, create walkable, vibrant, and mixed-use communities, and increase equitable access to services and amenities.