NJ to receive $425M for transportation (top-left); A cure for loneliness (middle-left); Thailand's rail to go solar (bottom-left); Racism by Design: The Building of Interstate 81 (right)
Article of the Week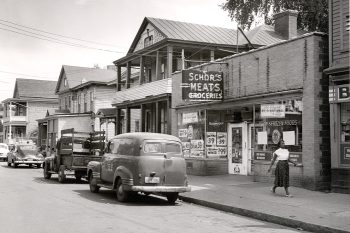 NEW YORK—Racism by Design: The Building of Interstate 81
Jay A. Fernandez, ACLU, August 10 2023
In 1960, bulldozers tore through the Syracuse neighborhood where David Rufus lived to extend I-81 highway. The project cut through the 15th Ward, home to nearly 90 percent of the city's Black population, and displaced 1,300 families. The completion of I-81 in 1968 deliberately made Syracuse one of the nation's most segregated cities. The 1956 Federal-Aid Highway Act birthed the interstate system, creating 40,000 miles of highways in the 60s and 70s, disproportionately displacing and segregating Black communities, despite protests across the country. Today, highways continue to segregate Black neighborhoods.
NJ TOD News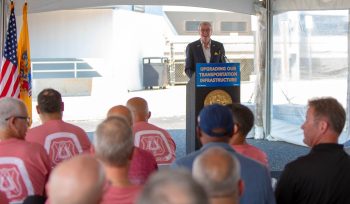 NJ Gets $425M Windfall for Transportation Projects. Are Any of Them in Your Town?
Colleen Wilson, North Jersey, September 6 2023
New Jersey Governor Phil Murphy announced that the Federal Highway Administration (FHWA) has granted the state an extra $425 million for transportation projects. The State will divide the funds between NJ TRANSIT ($325 million) and the NJ Department of Transportation ($110 million) to support mass transit initiatives, including zero-emission bus stations, station accessibility, bus terminals, flood-resistant train stations, and pedestrian tunnels. Projects to receive funding including the Hilton Bus Garage Modernization and Electrification ($68.1 million) and Meadowlands Garage Battery Electric Bus Depot ($37.7 million).
COLLINGSWOOD—Sapori to Add Apartments Overlooking Haddon Avenue in Collingswood
Matt Skoufalos, NJPEN, September 6, 2023
Franco Lombardo, owner of Sapori Trattoria Italiana in Collingswood for nearly two decades, plans to add a second-story space to the property and make it his home. In August, the Collingswood Planning Board approved amendments to local redevelopment plans that allow for the changes to the building. Lombardo anticipates adding a bi-level unit for his family, three other rental apartments, and a permanent roof over the outdoor dining patio. This mixed-use living arrangement in the downtown business district will allow residents to enjoy local amenities in the NJ Transit Village community.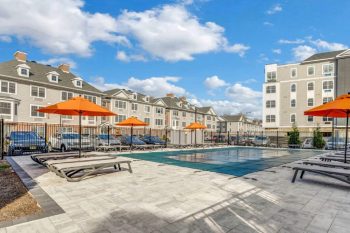 NORTH BERGEN—214-Unit North Bergen Development Sells for $89 Million
Chris Fry, Jersey Digs, September 6 2023
Red Bank-based developer Denholtz Properties has acquired Solo at North Bergen, a four-building multi-family complex near a Hudson Bergen Light Rail station, from SYM Properties. Completed in 2023, the 214-unit community is currently 98 percent leased. It is conveniently located near the Tonnelle Avenue Light Rail Station and an NJ Transit bus stop, offering residents easy access to area amenities.
---
Transit and Equity News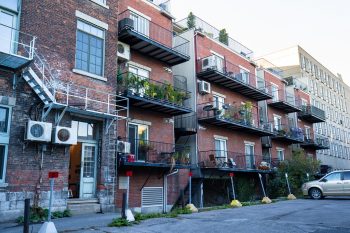 CANADA—Stopping Immigration Won't Fix Canada's Housing Crisis
Caitlin Walsh Miller, Maclean's, September 8 2023
Amid Canada's deepening housing crisis, immigrants and international students have been singled out as primary contributors to the housing shortage. This interview with Carolyn Whitzman, a housing policy researcher at the University of Ottawa, reveals that the core issue lies in policy deficiencies–there has been no national housing policy since the early 1990s when the federal government delegated responsibilities for affordable housing to the provinces. According to the University of British Columbia's Housing Assessment Resource Tools project, 16 percent of recent migrant households experienced core housing need (housing that was unaffordable and/or failed to meet acceptable standards) in 2021, compared to an average of 10 percent in Canada overall. These data exclude the housing needs of students, international or domestic, due to their perceived "temporary situation of voluntary poverty."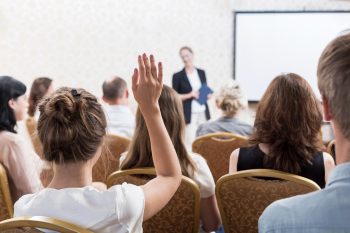 People Under 50 Are More Likely to Support New Housing Development
Leah Draffen, Multifamily Executive, September 6 2023
A recent survey conducted by coUrbanize found that younger respondents, those ages 50 and under, displayed higher levels of support for new housing development compared to their older counterparts. The younger demographic also expressed a stronger belief in their ability to influence decisions about creating affordable housing. However, younger respondents were less likely to attend public meetings regarding new development projects, with only half having participated in the past year, while 61 percent of those over 50 attended such meetings.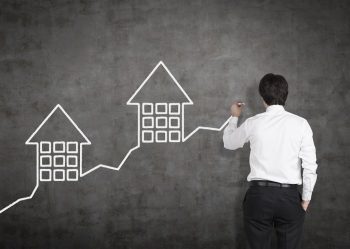 ARIZONA—Phoenix's Onerous Parking Requirements Are Stifling Affordable Housing Projects
Trula Breuninger, Joe Keeper and Jennifer Jennings, AZ Mirror, September 5 2023
Advocates with Native American Connections, a nonprofit organization offering a continuum of affordable housing, health, and community development services, argue that parking requirements in Phoenix increase development costs and reduce the amount of affordable and available housing. Current parking requirements have resulted in seven parking spaces for every household in a city where an estimated 43 percent of households have less than one vehicle.
---
Regional and National TOD News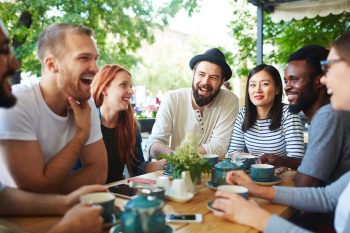 Friends' and 'Seinfeld' Knew the Cure for Loneliness
Eliza Relman, The Business Insider, September 6 2023
Relman explores the decline of "third places" such as parks and coffee shops, and which play a vital role in the creation of community. A leading cause of this decline is car-centrism, which negates downtown areas and communal spaces and contributes to increased loneliness. She discusses how affordable and accessible attractions can help create inclusive environments, and how public restrooms, walkable communities, mixed-use developments, and other social infrastructure contribute to third places.

California-Nevada High-Speed Rail Receives 25 Million Dollar Grant
Emma Dailey, Railtech, September 4 2023
In June, the US Department of Transportation awarded $25 million to the Brightline West electric high-speed rail project as part of a total $12 billion investment to California and Nevada. The funding will be used to construct the Hesperia and Apple Valley stations on what may be one of the first high-speed rail system in the US. The project has the potential to replace travel by more than 3 million cars annually and reduce CO2 emissions by 400,000 tonnes per year.
UTAH—Utah City Breaks Ground, a Very Ambitious TOD
Robert Stueteville, CNU, August 31 2023
Near Provo Utah, work has begun on Utah City, a 300-acre walkable, sustainable, mixed-use community designed to serve as the urban core of Utah County. When completed, the project will include more than 20 million sq. ft. of new buildings, comprising 17,000 residential units, 47 acres of parks, 4 million sq. ft. of office space, 1 million sq. ft. of retail space, and a cancer institute. Drawing on 15-minute city principles, the development will feature three zones: The Town Center, with a station on the FrontRunner line linked to Salt Lake City and Market Street, the Mixed-Use Promenade, connecting the station and the lakefront, and the Mixed-Use Village, connected to both the Promenade and Town Center.
---
International TOD News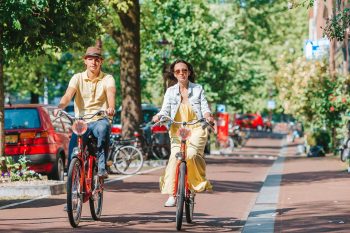 A European Vacation and Tax Appreciation
Renu Zaretsky, Tax Policy Center, September 6 2023
Travel broadens the mind, and makes one question the status quo. For example, a trip to Europe sparked this discussion about the differences in car-related policies and car ownership in the U.S. and several other countries. European tax policies and the use of value-added taxes (VAT), annual road taxes, and fuel taxes make driving more expensive, fund public transportation, and support efforts to combat climate change. The difference is stark. In the Netherlands, car ownership stands at 588 cars per 1,000 people, while the U.S. the figure is 908 cars per 1,000 people.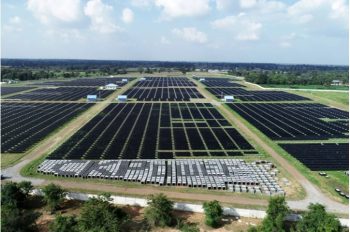 THAILAND—Bangkok's Mass Transit System Set to Be Solar Powered
Cat Vitale, Power Technology, September 1 2023
CK Power and Bangkok Expressway and Metro have signed an agreement to use solar energy to power Thailand's mass transit rail system. This initiative covers the Metropolitan Rapid Transit (MRT), Charlerm Ratchamonkol Line (MRT Blue Line), and the MRT Chalong Ratchadham Line (MRT Purple Line), which together span over 71 kilometers and serve 54 stations. This agreement involves the installation of solar panels on 106,000 sq. m. of space. Thailand intends to reach net-zero emissions by 2065.