Concept image of London Euston Station redevelopment. Source: HS2 website
NJ TOD News
Eastone Equities Launches 640-Unit Harrison Yards Development in New Jersey
Sebastian Morris, New York YIMBY, March 22, 2019
This spring, Eastone Equities will be opening Phase 1 of its Harrison Yards mixed-use development adjacent to the Harrison PATH station. This phase will consist of 205 market rate apartments, 8,000 square feet of retail, and 200 parking spaces. Eastone is marketing the project as "transit-oriented development," complementing the new westbound platform redevelopment of the Harrison Station.
Senate Passes Bipartisan Main Street Assistance Program
Press Release, Insider NJ, March 25, 2019
The New Jersey State Senate has passed bill S-2256, establishing a Main Street Assistance Program, administered by the State Economic Development Authority. The program would provide incentives, loans, and loan guarantees for businesses operating in New Jersey municipalities with fewer than 20,000 residents, including nearly half of the state's designated Transit Villages. Senator Steven Oroho co-sponsored the bill and aims to use the legislation to spur investment and smart growth in small and rural NJ towns.
New Jersey Future Announces Winners of 2019 Smart Growth Awards
Press Release, Insider NJ, March 26, 2019
New Jersey Future has announced the winners of its 2019 Smart Growth Awards. They will be honored at the Newark Museum on Wednesday, June 5. New Jersey Future trustee Andrew Hendry reports an underlying theme of connectivity among all the winning projects, whether connecting housing-to-jobs, jobs-to-transit, or residents-to-amenities. The winners include a walking-cycling trail in Lawrence Township, the adaptive reuse of the Ironside warehouse in Newark, construction of a youth center in Plainfield, and re-examination of the Hoboken master plan and land use element, among others.
A Multi-Modal City
Marilyn Baer, Hudson Reporter, March 28, 2019
The Hoboken City Council has introduced an ordinance that would allow two- and three-wheeled vehicles with pedals or electric motors to use the City's 10 miles of bike lanes if their maximum speed is 20 miles per hour. The ordinance comes just before the start of a six-month pilot that will bring Lime's electric scooter sharing service to the City. The service could assist with first/last mile access for commuters. Additionally, the city council has introduced an ordinance that would require developers receiving Urban Transit Hub Tax Credits to set aside 20 percent of their development's units as affordable housing.
Regional and National TOD News
NYC Agrees to Make All Sidewalk Curbs Accessible to the Disabled
Elizabeth Kim, Gothamist, March 21, 2019
The de Blasio administration has settled the latest district court case involving New York City's failure to comply with ADA regulations by agreeing to survey and repair the City's 162,000 sidewalk curbs to ensure all are accessible to those with mobility and visual impairment issues. The first lawsuit related to ADA accessibility was in 1994, when NYC agreed to invest in curb upgrades. By 2017, however, 80 percent of curbs remained non-compliant. Of the City's 162,000 curb corners, 2,246 have no ramps, and many of the ramps and curb cuts are in bad condition—making it difficult for people with disabilities, particularly commuters, to move around efficiently.
UTA Will Try to Avoid the Scandals of the Past as It Awards New Development Deals Around Train Stations
Lee Davidson, The Salt Lake Tribune, March 22, 2019
This week, the Utah Transit Authority is scheduled to select up to three new potential TOD sites to develop, based on a ranking system that scores sites according to public support, market readiness, affordable housing capabilities, transit ridership potential, and other factors. Several different formulas have been used to calculate scores to weight affordable housing options or investment attraction higher on the scale. To avoid issues of nepotism and accountability that arose in past UTA development projects, developers for the sites will be chosen after site selection. Note: After a vote on Wednesday, Ogden, Clearfield, and the Salt Lake Central/North Temple stations were selected as the three newest TOD sites to develop.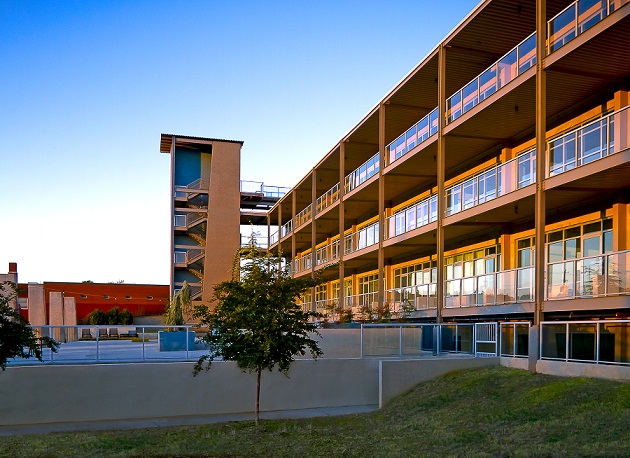 Atlanta's home prices are soaring. Can a new model keep some affordable forever?
Sonam Vashi, Saporta Report, March 25, 2019
One method to keep housing affordable in Atlanta is through the Atlanta Land Trust, which purchases and retains ownership of the land but sells residences located upon these properties at an affordable price. The Trust negotiates the appreciation of value and equity increases to keep residences affordable for the next owner, should a unit be resold. This can be an effective way to keep housing prices affordable when a new asset, such as the Atlanta Beltline, moves to the neighborhood and increases property values substantially. Atlanta Land Trust's executive director Amanda Rhein uses her experience running MARTA's TOD department to ensure that residents can benefit from community investments such as transit improvements without being displaced.
RTA Awards Funds to 9 Chicago Projects
Kyra Senese, RT&S, March 25, 2019
The Chicago area's Regional Transportation Authority, which oversees the region's rail, bus, and paratransit systems, has awarded $906,000 to nine projects that promote economic development near transit and boost transit usage. Several of the winning projects call for creating or updating local TOD plans, while others encompass studies and assessments on transportation alternatives, i.e., non-traditional projects, and mobility improvements.
Some Call for Affordable Housing Mandate Near Train Station
Ethan Shorey, The Valley Breeze, March 26, 2019
Several Pawtucket city councilors are pushing for a mandate in the newly established Conant Thread District TOD zone to require 10 percent affordable housing in all developments, new or grandfathered. The TOD zone centers on the Pawtucket Central Falls Station, which is scheduled to be completed in 2021 and will provide commuter service to Providence and Boston. Other council members believe the affordable housing mandate will discourage developers from redeveloping vacant and abandoned properties in the neighborhood around the train station.
International TOD News
2041 Master Plan: DDA Team to Visit Tokyo and Singapore for Tips
Sidharatha Roy, The Times of India, March 23, 2019
To advance development of the Delhi 2041 Master Plan, Delhi Development Authority officials will visit Tokyo and Singapore. The team will study Tokyo's transit-oriented development and Singapore's redevelopment for affordable housing in order to incorporate similar ideas into the plan. DDA officials foresee the need to adjust these practices to fit Delhi's governmental structure, which often poses challenges to implementing new ideas due to the number of authorities involved in the planning process.
Designing the Station of Today – and Tomorrow – with HS2
Johannah Randall, Railway Review, March 25, 2019
High Speed Two, a high-speed railway that will connect London, Birmingham, the East Midlands, Leeds, and Manchester, is working to integrate its system of 28 stations into the communities where it is located. Each station's design must address the unique needs of local residents, riders, and commuters. For example, London Euston Station will split the community in half, so its focus will be to improve access and permeability between north and south.