Rendering of the High Street development. Source: High Street Atlanta website
NJ TOD News
Jersey City to Become the First in New Jersey to Offer On-Demand Public Transit Solution, Expanding Public Transportation Access
Press Release, InsiderNJ, May 23, 2019
Jersey City has issued a request for proposals to create a technology-based transit system that would adjust its stops and routes based on passenger demand. The service would focus on connecting transit deserts—located mainly in the north and south of the city—to shopping and business districts, government facilities, and existing fixed-route transit services. Prices will be competitive with current mass transit prices and routes will dynamically adjust to meet riders at predetermined pickup spots based on real-time passenger demand.
Plainfield Continues to Break Ground with Redevelopment
Bob Makin, Bridgewater Courier News, May 27, 2019
The City of Plainfield, J.G. Petrucci Co., and TD+Partners have broken ground on The Station at Grant Avenue, an affordable residential community catering to working families and offering one-, two-, and three-bedroom units. The project is the second phase of a larger mixed-use redevelopment project along South Second Street that includes a construction material supply center. The five-story, 90-unit building lies less than a mile from the Plainfield Station and is adjacent to several bus lines with direct access to downtown and the train station.
Subway Extension to N.J. Could Speed Commute for Thousands
Henry Goldman, Bloomberg News, May 28, 2019
The Port Authority of NY and NJ, MTA, and NJ TRANSIT are once again considering extending the MTA 7-Line subway, as well as adding another Hudson River tunnel leading to 57th Street, and plan to complete the assessment of the options by early 2020. The extension of the 7-line into New Jersey is seen as a means to improve passenger service to Manhattan—an idea that has been brought to the table several times over the past fifty years. In 2013, the cost of the project was estimated at $6 billion, approximately half the projected costs of the Gateway Program, the planned expansion and renovation of the Northeast Corridor rail line connecting Newark and New York City.  However, officials do not consider the subway extension as a sufficient replacement for the Gateway Program.
New Options Aim to Relieve Asbury Park's Cramped Parking Situation
CBS New York, May 28, 2019
Asbury Park has been experiencing parking shortages downtown, partially due to the start of summer beach season. Town officials have issued an RFP for a new parking garage near city hall, but are also working to implement an electric vehicle car share program and the second electric scooter program in New Jersey after Hoboken launched their scooters last month. Additionally, visitors and commuters to Asbury Park can ride the North Jersey Coast Line to/from the Asbury Park Station, or take one of the five NJ TRANSIT bus lines that serve Asbury Park.
Somerville Green Seam Reclamation Project Wins County Award
Rod Hirsch, TAPinto South Plainfield, May 30, 2019
The Green Seam redevelopment project on the site of the former Somerville Landfill has received one of six 36th Annual Land Development and Planning Awards from the Somerset County Planning Board. The 80-acre environmental remediation project took 18 months to complete and involved diverting a stream in order to dredge and remove contaminated soil, replace the soil around the stream, and add vegetation. Somerset County Freeholder Brian G. Gallagher believes the landfill redevelopment has created the "largest open piece of property next to a transit station in the state of New Jersey," allowing Somerset Development LLC to begin construction of a 31-acre mixed-use project adjacent to the Somerville Station on the Raritan Valley Line.
Regional and National TOD News
A Little-Noticed Zoning Twist Is Set to Spark a Home-Building Boom in L.A.
Andrew Khouri, Los Angeles Times, May 26, 2019
In September 2017, Los Angeles launched its Transit Oriented Communities program that allows for increased density and reduced parking requirements in new developments near transit contingent on a certain number of affordable units set aside. As of the end of 2018, 12,000 units have been proposed—20 percent (2,300) of which are affordable—although projections indicate that the LA area needs 500,000 total affordable units to meet demand. Some advocacy groups are concerned that rent-controlled and income-restricted buildings are being demolished to make room for new development, but the mayor's office supports creating a right of return program for any tenants displaced by new projects.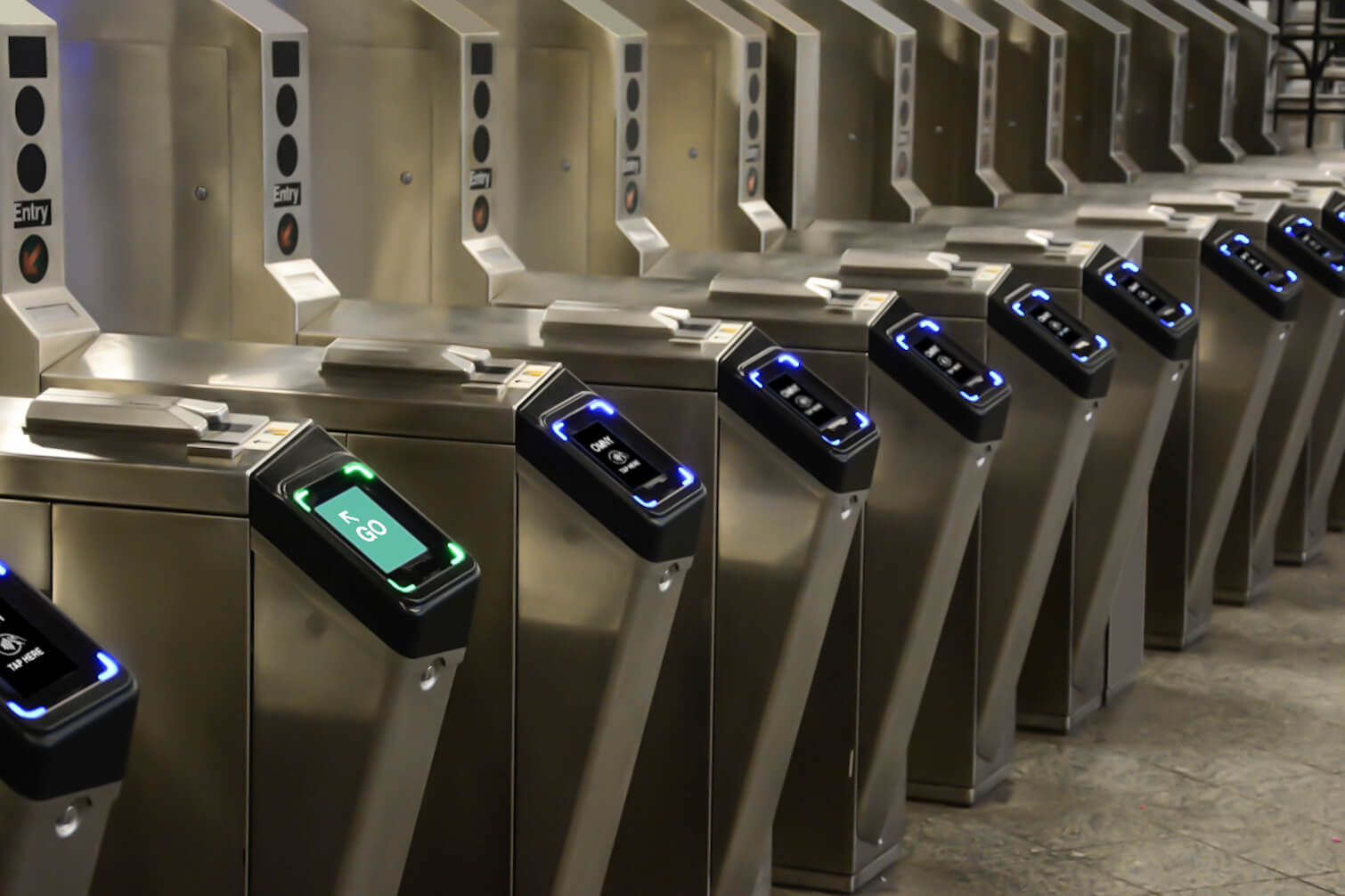 Subway Swipe? Soon, Tap to Pay
Azi Paybarah, The New York Times, May 28, 2019
Starting Friday, May 31, MTA launched its One Metro New York (OMNY) program at 16 Manhattan and Brooklyn subway stops and on all Staten Island buses. The change is designed to save MTA money, make it easier to enter the transit system, and eliminate long lines for refilling cards. In the first phase of the rollout, riders can use their digital wallets in phones and wearable technology (Apple watches, etc.), as well as contactless credit and bank cards, to pay the full ride fare at an NFC reader. The full rollout is scheduled to be completed by 2023 at which point mobile ticketing, contactless payment, and new OMNY cards will completely take the place of MetroCard to access all buses, subways, Staten Island railway lines, the Long Island Rail Road, and Metro-North Railroad.
Chinatown International District Wary of Sound Transit Plans for a Second Light-Rail Station There
Mike Lindblom, The Seattle Times, May 28, 2019
Sound Transit, the public transit agency for the Seattle metropolitan region, plans to build a light-rail station in 2035 adjacent to the existing International District/Chinatown Station. The new station would allow for transfers between the Central Link and East Link rail lines and is projected to serve 70,000 passengers per day. Many residents of Chinatown are concerned that construction methods for the proposed station locations will redirect traffic to historic neighborhoods, isolate the community, and force businesses to relocate if they are displaced for construction staging purposes. Small business owners and residents of the district are banding together and working with Sound Transit to minimize the impact of the five-to-seven year construction project, and to prevent displacement of the existing community after the station opens.
Renderings: Long-Awaited High Street Could Bring $2B in Development to Perimeter
Sean Keenan, Curbed Atlanta, May 29, 2019
GID Real Estate Investments has launched a new website for the High Street Atlanta project, across the street from the Dunwoody MARTA Station. The $2 billion construction project is scheduled to break ground at the end of 2019, after a moratorium on apartment and condo construction is lifted in the suburb of Dunwoody. The project will result in a 10-block walkable neighborhood comprising 1,500 apartments, 800,000 square feet of retail and office space, and 400 hotel rooms, and either 1,500 condos or another 235,000 square feet of office space.
International TOD News
LTA Just Unveiled Plans for More MRT Stations and a Possible New Rail Line That Could Cut 40 Minutes of Travel Time to the City
Jonathan Loh, Business Insider Singapore, May 27, 2019
The Land Transport Authority in Singapore has published its "Land Transport Master Plan (LTMP) 2040" focusing on increasing convenience, connectivity, inclusivity, and speed over the next 20 years. The report calls for 45-minute door-to-door journeys within each city, and 20-minute journeys between neighborhood centers by 2040. Along with adding stations and lines to the rail network across the island, the agency will introduce Transit Priority Corridors for bus rapid transit that include traffic light control systems, dedicated bus lanes, and bicycle lanes.
Copenhagen Plans Greater Restrictions on Car Use as Cycling Surges to 49% of Commuter Journeys
Carlton Reid, Forbes, May 28, 2019
Copenhagen, Denmark has released its "Cyclist Priority Plan for 2017-2025" in response to a six percent increase in the number of commuters choosing to cycle to work. Bike traffic has risen by 68 percent in 20 years, due in part to a steady population increase and the construction of between one and five miles of cycleways each year. Although Copenhagen's national road directorate is cutting back on all transportation spending, the municipality will still support cyclists and discourages the use of motor vehicles by replacing car parking spaces with those for bicycles and by reducing overall vehicle speeds.