Central Jakarta by user Crisco 492 is licensed by CC-BY-SA-3.0
NJ TOD News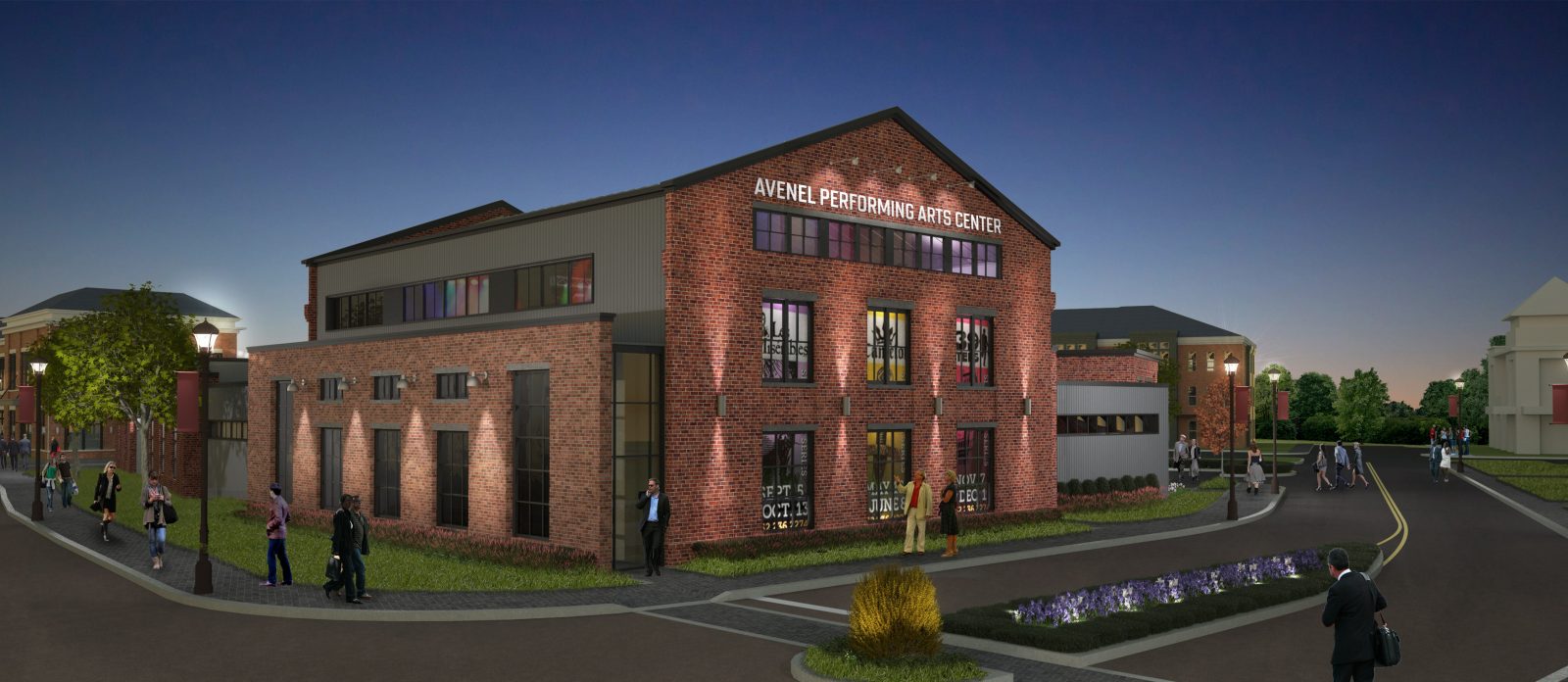 Woodbridge Leads Central Jersey in Redevelopment, Mayor Says
Bob Makin, Bridgewater Courier News, March 15, 2019
Woodbridge, the state's sixth-largest municipality, currently has 50 projects under development, many of which the municipality has supported by offering PILOTs (payments-in-lieu-of-taxes). Woodbridge Mayor John McCormac touts the redevelopment of an old chemical factory as a centerpiece to the new work in the township. The project resulted in the Avenel Performing Arts Center, part of the mixed-use $100 million Avenel Station Village project. Another TOD in the works is the $100 million The Grande at Metro Park, catering to commuters using the Metropark Station.
Oradell Residents Worry Overbuilding Could Ruin Their Downtown
Stephanie Noda, North Jersey Record, March 18, 2019
Last week Oradell Borough's zoning board approved an overlay zone allowing for mixed-use development in the central business district around the Oradell Station on NJ TRANSIT's Pascack Valley Line. The overlay does not provide specific restraints on the floor area ratio of new developments, previously capped at 35 percent. Some residents have expressed concerned about the loss of the neighborhood's character, typified by several Queen Anne-style homes that have stood for more than a century.
The Record's Former Headquarters in Hackensack to Become Luxury Apartments, Retail
Melanie Anzidei, North Jersey Record, March 21, 2019
This summer construction will begin on a $145 million, 20-acre redevelopment on a riverfront site in Hackensack. The site at 150 River Street, less than a mile from the NJ TRANSIT Essex Street Station on the Pascack Valley Line, will be the first riverfront development in the City. The project will feature 654 luxury residential units and 18,000 square feet of retail. The property was the original home of The Record's newsroom and print hub.
Plainfield's Mapp Hopes Opportunity Zone Program Takes City's Recent Success to Next Level
Tom Bergeron, ROI-NJ, March 21, 2019
An interview with Plainfield Mayor Adrian Mapp conducted March 11 at the Opportunity Zone Summit sponsored by Choose New Jersey. Mayor Mapp discussed his plans to use the Opportunity Zone law to bridge gaps in redevelopment financing while ensuring that these projects benefit existing residents. The City's two train stations are located in designated Opportunity Zones. Currently the City is in conversations with a developer about using the law to bring missing financing to a downtown mixed-use project that encompasses an entire city block.
Regional and National TOD News
How Three Communities Integrated Arts and Culture with Transportation – and How You Can Too
S Schonfeld, Smart Growth America, March 11, 2019
Transportation for America has partnered with Americans for the Arts, with funding by the National Endowment for the Arts, to assist three regions with transportation enhancements. Mariposa County, CA, Buffalo, NY, and Bozeman, MT representatives attended State of the Art Transportation Trainings to work on integrating art and culture into their transportation projects. For example, Mariposa County will conduct a multi-day public charrette during Creek Week, facilitated by a design element, to engage the public in placemaking around the county's transit corridor.
Arlington Approves $23M Amazon HQ2 Incentive Package Over Shouts of 'Shame'
Jon Banister, Bisnow, March 16, 2019
Last Saturday, the Arlington County Board approved a $23 million incentive package for Amazon's new headquarters in Crystal City, after a six-hour public hearing that had 110 people sign up to speak, many of them in protest of Amazon. Supporters believe that Amazon's presence will allow the county to address development challenges it is facing, while opponents are concerned about the potential for displacement and the pressure on the region's transportation and education systems.
Denver's Latest Big Idea for Affordable Housing Is Tiny Apartments (Some the Size of Your Master Bedroom)
Joe Rubino, The Denver Post, March 18, 2019
Central Denver developers are beginning to construct apartment complexes consisting solely of micro studio units to appeal to Denver's missing-middle residents, who make too much to qualify for affordable housing but not enough to pay top-of-market rents. One example is the Ride at RiNo, adjacent to the pedestrian bridge leading to RTD's 38th and Blake Street rail station, housing 84 studio units. Only half the units have parking availability due to the complex's proximity to transit, and they range in size from 369 to 849 square feet. Rents start at $1,189 per month.
The K Street Transitway Gets $122 Million
David Alpert, Greater Greater Washington, March 19, 2019
DC Mayor Muriel Bowser has pledged $122 million build the K Street DC Mayor Muriel Bowser has pledged $122 million to build the K Street Transitway, which will create dedicated middle bus lanes along K Street NW between Mount Vernon Square and Washington Circle in the downtown area. Plans for the K Street corridor have focused on bus, then streetcar, and now again bus. The plans are to convert the four-lane center roadway and two-lane service roads on either side (with turning and parking lanes) to a lane dedicated to buses at the center, two vehicle lanes and a parking lane in each direction. Currently 55 buses per hour travel along K Street at peak times.
Gwinnett's MARTA Referendum Has Failed
Tyler Estep and Amanda C. Coyne, The Atlanta Journal-Constitution, March 19, 2019
Gwinnett County voters, in a referendum on Tuesday, March 19, have for the third time voted against joining the MARTA system and funding the transit expansion with an increased sales tax. Its approval would have ratified a pending contract between the county and the transit agency. Gwinnett residents and visitors would have paid a new 1 percent sales tax until 2057 to fund a heavy rail extension from Doraville into the Norcross area, a bus rapid transit network and other expanded bus service. Gwinnett County rejected MARTA referenda in 1971 and in 1990.
Pioneering Autonomous Shuttle to Begin Service at Doraville Development This Summer
Sean Keenan, Curbed Atlanta, March 19, 2019
NAVYA, an autonomous vehicle operator, is scheduled to begin shuttling passengers from the new mixed-use development Assembly Yard to the MARTA Doraville Station via an autonomous shuttle service. The clean energy vehicle will operate on fifteen minute headways and is capable of carrying 15 people—one employee will be included on each shuttle until its reliability is established.
One Central Mega-Development Could Connect Museum Campus to Mass Transit
AJ LaTrace, Streetsblog Chicago, March 21, 2019
Landmark Development has submitted for public review its proposal for One Central, a 34-acre site built over the Metra commuter rail tracks on the south side of downtown Chicago. One Central would create a transit hub connecting Metra, Amtrak, the CTA Orange Line, and a new circulator bus route. The current proposal calls for 6,000 parking spaces, creating concerns about increased congestion in the region.
International TOD News
Jakarta's First Subway to Ease Frustration, Sweat, and Fumes
Niniek Karmini and Stephen Wright, New Jersey Herald, March 18, 2019
The first subway line in Jakarta, Indonesia is scheduled to open in late March, running south from downtown. The new line is the first phase of the City's plan for installing a subway system, modeled after Kuala Lumpur and other southeast Asian regions that use cleaner energy for transportation. Some employers in the city are relocating to be closer to downtown stations to make their employees' commute more convenient.