Hwy expansion threatens Karachi's green space (left); How to eliminate NJ ped-bike deaths (right)
Article of the Week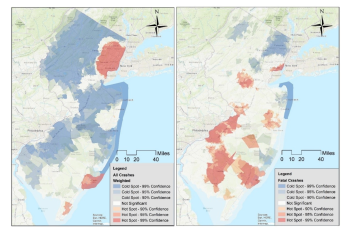 What Will It Take To Eliminate Pedestrian and Bicycle Fatalities in NJ?
Hannah Younes, Leigh Ann Von Hagen, Robert Noland, and Sean Meehan, New Jersey State Policy Lab, August 2023
The Zero Deaths National Strategy of the New Jersey Department of Transportation aims to eliminate all traffic fatalities by giving priority to pedestrians and cyclists, who constitute 30.6 percent of traffic fatalities in the state. Research revealed that factors such as lighting, speed limits, vehicle types, and infrastructure such as crosswalks and sidewalks significantly influence pedestrian and cyclist fatality rates in the state. Achieving zero deaths requires the collection of complete and accurate crash data, interventions targeting low-income neighborhoods, enhancement of infrastructure, speed management, prioritization of pedestrians and road users, and increased training for professionals.
NJ TOD News
FTA Tells NJ Transit to Redo Environmental Report for Light Rail Project
Trains, August 31 2023
The Federal Transit Administration (FTA) has rescinded its "Notice of Intent" for the Environmental Impact Study (EIS) of the planned nine-mile extension of NJ TRANSIT's Hudson-Bergen Light Rail line into Bergen County, potentially causing a two-year delay. The FTA's decision stems from changes in design and environmental factors, encompassing floodplains, stormwater management, traffic, and air quality. The project's most recent draft dates to 2018. Original estimates projected the extension would add 24,740 weekday trips to the line. State officials are angered by the delay.
HOBOKEN—NJ Transit Granted Easement on Hudson Place for New Bus Station
Daniel Israel, TapintoHoboken, August 28 2023
As part of the Hoboken Yard Redevelopment Plan, the Hoboken City Council has granted NJ TRANSIT land along Hudson Place to construct a new bus station. The transit provider will locate the new facility in front of the current Hoboken Bus Terminal. The design will balance functionality for buses, pedestrians, and emergency vehicles. City Councilman Doyle clarified that NJ TRANSIT required the easement to accommodate a larger turning radius for buses at the planned future bus station.
---
Transit and Equity News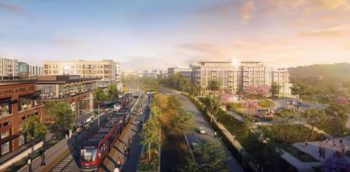 CALIFORNIA—Affordable Housing and Sustainable Communities Grants Approved
Melanie Curry, Streetblogs Cal, August 30 2023
In Round 7 of the Affordable Housing and Sustainable Communities (AHSC) program, the Strategic Growth Council (SGC) has allocated nearly $8 million to 21 projects, contributing to a total investment of $3.1 billion since its establishment in 2014. These initiatives span sixteen jurisdictions throughout California, including locations like Eureka, Windsor, Stewarts Point Rancheria, San Diego, Fresno, Lemoore, and Modesto. Collectively, the projects aim to establish 2,552 new housing units with 55-year affordability covenants, and introduce 150 zero-emission buses, construct more than fifty miles of bikeways, and develop over 40,000 feet of accessible sidewalks.
MINNESOTA—$68.96M in Capital Secured for a Minnesota Multi-Housing Development Community
Jenna Sharp, JLL, August 29 2023
JLL Capital Markets has secured $68.96 million for the Golden Triangle Station luxury housing project in Eden Prairie, strategically located near the in-progress Green Line extension. The development will comprise 237 high-end housing units with 315 underground parking spaces, and designate 25 percent of units for those earning between 50 and 80 percent of the area median income.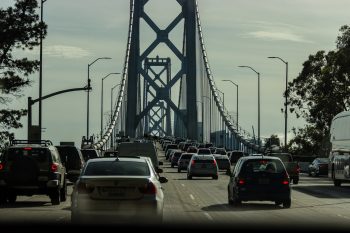 CALIFORNIA—Transit Agencies Scramble to Piece Together Funding as 'Fiscal Cliff' Looms
Daniel C. Vock, Route Fifty, August 25 2023
Facing a deficit of $2.5 billion over the next five years, the San Francisco Bay Area's BART transit system grapples with financial challenges stemming from reduced ridership and the end of federal pandemic aid. State Senator Scott Wiener has proposed raising tolls on Bay Area bridges by $1.50 to bolster transit funding. Opponents argue that this increase would disproportionately affect low-income communities and fail to create a sustainable solution for the region's public transit agencies. Struggles over how to fund public transportation resonate throughout the U.S.
---
Regional and National TOD News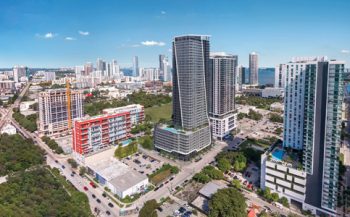 FLORIDA—631-Unit Tower Plans 125 Micro-Units, 1,000 Bike Spaces
John Charles Robbins, Miami Today, August 29 2023
16th Street Partners LLC has proposed a 42-story mixed-use residential tower to be built less than a ¼-mile from the School Board Omni Station on a vacant site in Miami's Omni Community Redevelopment Agency (Omni CRA) district. The Hakimian South Tower would feature 631 residential units, including 125 micro-units, and 3,140 sq. ft. of commercial space. The right to build 198 of the units will be acquired through the City's Transfer of Development Density Program. The project proposes a 20 percent reduction in required car parking in exchange for bike parking, resulting in 469 parking spots and 1,000 bike spaces. Fourteen percent of the units would be designated as workforce housing.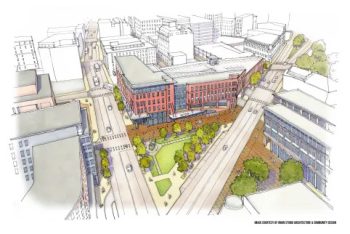 RHODE ISLAND—RIPTA Moving Forward With Plans to Build Centralized Bus Hub
Allison Shinskey and Sarah Doiron, WPRI, August 25 2023
The Rhode Island Public Transit Authority (RIPTA) plans construction of a new downtown bus transit center in Providence, the state capital. Development of the center aims to foster mixed-use development, enhance public transit, and align with workforce and climate goals, and to accommodate bicyclists, retailers, and housing. RIPTA will next undertake a site assessment, determine financing and construction details, and incorporate public input.
How Does U.S. Transit Support Compare to Our Peers?
Stephen Coleman Kenny, Transportation for America, August 23 2023
This series compares transit usage between the U.S. and in Australia, focusing on vehicle miles traveled (VMT) and transit access. Pre-pandemic, 76 percent of population drove alone to work, while 5 percent used public transit in the U.S. In Australia, these figures were 62 percent and 12 percent, respectively. The state with the highest VMT in Australia (Western Australia) had roughly the same VMT as the lowest VMT state in the U.S. (New York). The research also revealed that Australia's states allocate more per capita annually for public transit ($183.48) than all but four U.S. states.
---
International TOD News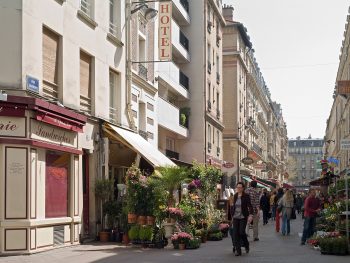 FRANCE—Parisians Are Pledging Allegiance to the 'Republic of Super Neighbors.' They Must Bring Cheese
Peter Young, The New York Times, August 30 2023
Paris has recently implemented its Local Urbanism Plan to strengthen neighborhoods, bolster local businesses, and encourage community engagement. This effort complements the Republic of Super Neighbors, a grassroots initiative led by Patrick Bernard, which advocates for hyperlocal community building within the 15-minute city framework. Since 2017, the initiative has organized events and activities in the city's 14th arrondissement, nurturing neighborly interactions and inclusivity as part of its approach to tackling urban challenges.
PAKISTAN—A New Expressway Threatens Karachi's Largest Green Space
Aamenah Yusafzai, Dawn, August 27 2023
Urban sprawl jeopardizes Pakistan's green spaces and natural waterways, worsening the impact of climate change. The ongoing construction of the Malir Expressway in Karachi, a six-lane expressway in the Malir River floodplain, illustrates this as the project will eliminate green space and contribute to heightened extreme heat within the city, harm to biodiversity, and increased risk of flooding. Construction of the expressway will also displace low-income communities.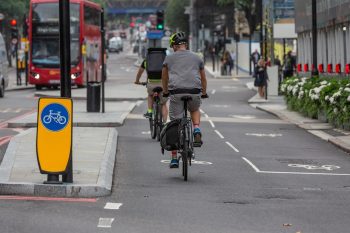 UNITED KINGDOM—What Does London's Cycling Data Say About the State of Active Transportation?
Alessio Donnini, CBC News, August 23 2023
In London, the future of active transportation appears bright. The City of London uses Eco-Counter technology to track the movement of pedestrians and cyclists and to help it make infrastructure choices. The data indicate that introduction of dedicated bike lanes on Dundas and Colborne Streets has led to a 50 percent increase surge in cycling within the city center, and a 15 percent rise in active transportation between 2022 and 2023.