Big box mixed-use proposed in Los Angeles (left); Gateway Program advances (top right); "Green Gentrification" and the Atlanta Beltline (middle right);  REM light rail to West Island, Montreal (bottom right)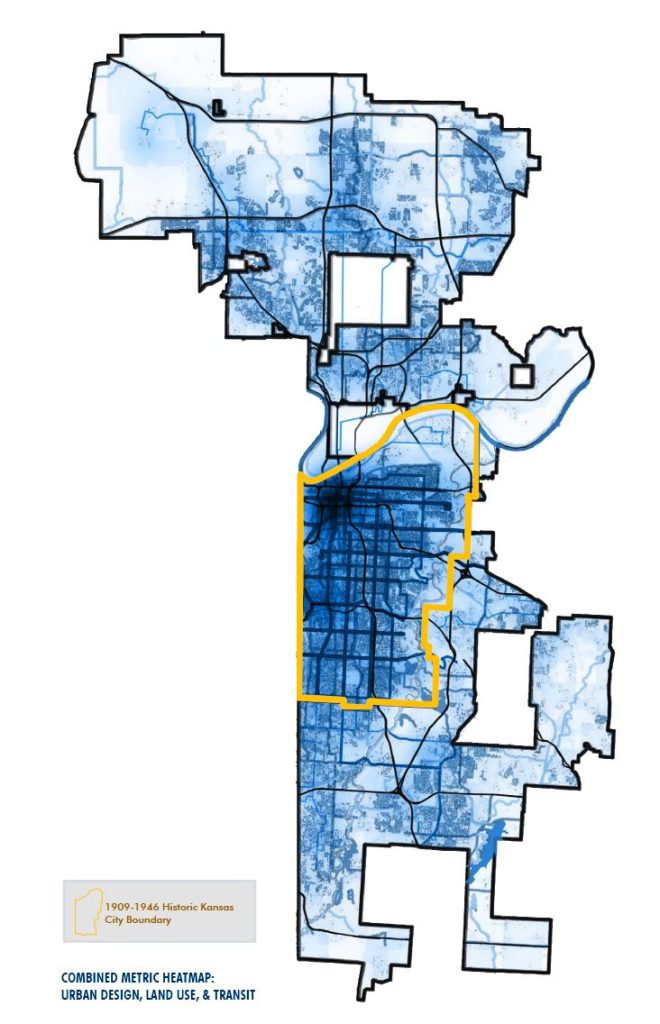 Article of the Week
MISSOURI—Why is Kansas City's transit agency involved in giving tax breaks for housing developments?
Josh Merchant Kansas City Beacon/NPR, Jan 22, 2023
The Kansas City Area Transportation Authority (KCATA), working through its RideKC Development Corporation (RKCDC), supports the development of walkable, mixed-use, transit-friendly neighborhoods. Some Kansas City leaders are concerned about the agency's use of tax exemptions issued through its Sustaining Transportation and Reinvesting Together, or START program. It evaluates the merits of the proposed project using a set of Transit-Readiness Assessment Metrics rather than whether a project may be viable without the exemption—criteria that is drawing criticism.
NJ TOD News
Is Gateway construction starting? Who works there? Here's what to expect in 2023
Colleen Wilson, NorthJersey.com, Jan 26, 2023
After four years and one change in administration, plans for the multi-billion-dollar Gateway program are now advancing. The Gateway Development Commission (GDC), the bistate agency leading the effort, is currently budgeting funds, hiring staff, and preparing the documents necessary to comply with the $6.5 billion federal grant needed to support the country's largest infrastructure project. The Federal Transit Administration (FTA) is also busy—conducting a risk assessment by analyzing documents the GDC submitted in October, including a project development agreement and updated financial plan. Following the risk assessment phase, the GDC will submit the full funding grant agreement application. Meanwhile, construction work could begin on the new tunnels in both New York and New Jersey later this year.
JERSEY CITY—Jersey City Planning Board Votes Down 3,079-Unit, 4-Tower Proposal at 80 Water.
Daniel Ulloa, Hudson County View, Jan 25, 2023
The Jersey City Planning Board denied a three-phase project at 80 Water St., which if completed would comprise 3,079 housing units in four towers. The Westview project, part of a large redevelopment effort on the city's West Side, would center on a proposed extension of the Hudson-Bergen Light Rail. Complicating the application by the developer, Brooklyn-based Bushburg, is that an agreement to transfer land for the light rail extension has not yet been finalized with NJ TRANSIT.
PLAINFIELD—Another Apartment Building Proposed by Plainfield's Netherwood Train Station
Mike Deak, MyCentralJersey.com, Jan 24, 2023
On February 2nd, the Plainfield Planning Board will hear an application for redevelopment of 1100-1118 South Avenue, located across from the Netherwood Station on land currently occupied by a gas station. 1100 SA LLC has proposed to build a mixed-use structure comprising 88 apartments, 1,867 sq. ft. of commercial space, and covered first floor parking. The property is located in Plainfield's TODN-South Avenue Redevelopment area where apartment buildings are a permitted use. Note: may require a free account to access.
---
Transit and Equity News
Electric Cars Are Great, but How About a Good Old-Fashioned Bus? | Opinion
LeeAnn Hall, Newsweek, Jan 26, 2023
LeeAnn Hall, Director of the National Campaign for Transit Justice, argues that while electric vehicles (EVs) play an important role in fighting the climate crisis, policy makers should recognize the need for a balanced, multimodal approach that also invests in public transit (and biking and walking).
GEORGIA—The Road to Hell Is Paved with Successful Urban Planning Projects—'Green Gentrification' Is Driving Up Housing Costs and Creating Racial Exclusion
Dan Immergluck and the Conversation, Fortune, Jan 25, 2023
The Atlanta BeltLine, a 22-mile multiuse trail that encircles the city's core, forms the basis of an ongoing effort to improve access to green space and transportation, and to promote redevelopment. Dan Immergluck, professor of Urban Studies at Georgia State University, argues that since its inception nearly 20 years ago, the resource has also contributed to soaring housing costs and displacement of low-income households of color. Immergluck hopes lessons can be learned from the Atlanta experience and that efforts can be made in the city and nation to anticipate and mitigate gentrification and displacement in redevelopment.
WASHINGTON—Maybe Metropolis: A Tale of Two Densities
Josh Feit, PubliCola, Jan 25, 2023
Two bills under discussion in the Washington Legislature aim to increase housing development, and while backing for one could undermine support for the other, the measures could work (and be more powerful) in tandem. State Senator Marko Liias' bill, SB 5466, would allow the construction of mid-sized apartment buildings within three-quarters of a mile of rapid transit stops (including bus rapid transit and frequent bus service), and larger buildings within a quarter-mile of light rail stations. Rep. Jessica Bateman's HB 1110 supports "middle housing" and allows fourplexes anywhere detached single-family homes are allowed in cities across the state.
---
Regional and National TOD News
Here's Where First-of-Its-Kind Commuter Rail Project Grant Could Spur Development
Andy Peters, CoStar News, Jan 24, 2023
For the first time, the Federal Railroad Administration has a grant program for passenger rail that renews on a yearly basis through 2027, with about $11.3 billion in funding for this year. This influx in funds will support modernization of passenger train travel and is likely to spur commercial and residential development near new and improved stations. Grant applications are due in March. Projects considered likely to win grants include those in New York, Pennsylvania, Louisiana, Minnesota and California. Projects to upgrade and expand passenger rail service along the Northeast Corridor have access to nearly $9 billion in new federal grants. The remaining $2.3 billion is reserved for projects outside the Northeast Corridor.
CALIFORNIA—New Costco Design with Apartments Overhead Has Property Brokers Buzzing
Jack Witthaus, CoStar News, Jan 23, 2023
A new concept for big box stores—until now the antithesis of transit-friendly development—may prove a good partner in mixed-use residential development. Thrive Living has proposed to build 800 apartments atop a new Costco at 5035 Coliseum Street, in south Los Angeles. The developer plans for about 184 apartments to be set aside for low-income households at the future development. The site is served by two bus routes and is located about a mile from Farmdale Station on the LA Metro light rail line.
---
International TOD News
CANADA—Like It or Not, REM Densification Is Coming to West Island | Opinion
Albert Kramberger, Montreal Gazette, Jan 26, 2023
The extension of the Réseau express métropolitain (REM) light rail to West Island, the west part of the Island of Montreal, will result in six new stations, including one at the Montréal–Pierre Elliott Trudeau International Airport. While offering the promise of improved service, plans for development near the new stations has spurred opposition despite a long-standing need for more housing, especially for seniors and younger adults. Kramberger advocates for residents to participate in the planning process to help shape, but not prevent, development.
NORWAY—Norway Gets Fully Electric Public Transport System
Linn Winge, Warp News, Jan 25, 2023
By the end of 2023, the Norwegian capital of Oslo will replace its remaining diesel buses with 450 electric ones. These vehicles will join a fleet that includes electrified trains, trams, ferries, and more than 200 electric buses currently operating. The new vehicles will cost 500 million kroner (US$51.3 million), an investment that city officials believe will save money in the long run through lower operations and maintenance costs. Though environmentalists warn that electric mass transit has its own ecological burdens due to the manufacturing and recycling of batteries, city officials offer that emission-free public transport reduces air and noise pollution, making Oslo a better place to live.