Belgrano Central elevated station along new Tigre Line viaduct. Source: Argentine railway viaducts info site
NJ TOD News
A.C., Dinky Trains Return; Riders Further North Continue to Wait
David Peter Alan, Railway Age, May 13, 2019
On Sunday, May 12th, NJ TRANSIT resumed service on the Atlantic City Line to Philadelphia and the Dinky, which connects Princeton Junction and Princeton University. Poor weather and Mother's Day events most likely contributed to low ridership on both routes on the first day of service restoration, but many riders were pleased with the return of the trains. Late-evening and early-morning service has not been restored due to budget constraints, and there is no word on the restoration of other services on other NJ TRANSIT lines that were cut during the Positive Train Control installation process.
NYC Rail Tunnel Tripped by Trump Rules that Others Were Spared
Elise Young and Mark Niquette, Bloomberg News, May 13, 2019
The Federal Transit Administration has continued to rate the Gateway Project low on its list of outstanding infrastructure improvement proposals, insisting that New Jersey and New York have not met the required levels of state and local funding needed to receive federal dollars from the Capital Investment Grant program. However, other projects throughout the country received high ratings and were deemed eligible for federal funding even though their local funding options remained in question, such as those in Durham, NC and Indianapolis, IN. Some politicians believe President Trump is leveraging the project to get other priorities met, while Trump officials maintain they will not fund the project without demonstrated local support.
City of Trenton Awarded $20,000 Sustainability Grant
Press Release, Insider NJ, May 14, 2019
Trenton has received a $20,000 grant from Sustainable Jersey. Funded by the PSEG foundation, the grants are awarded to projects that foster environmental improvements, sustainability, and creative placemaking. Trenton was one of 36 municipalities across 15 counties to receive a grant, which range in value from $2,000 to $20,000. Mayor Reed Gusciora said that grant funds will be used to develop the Trenton Artwalk between the Trenton Transit Center and surrounding neighborhoods, which will include pedestrian and multimodal improvements, creative lighting, wayfinding measures, and public art created in collaboration with Artworks Trenton.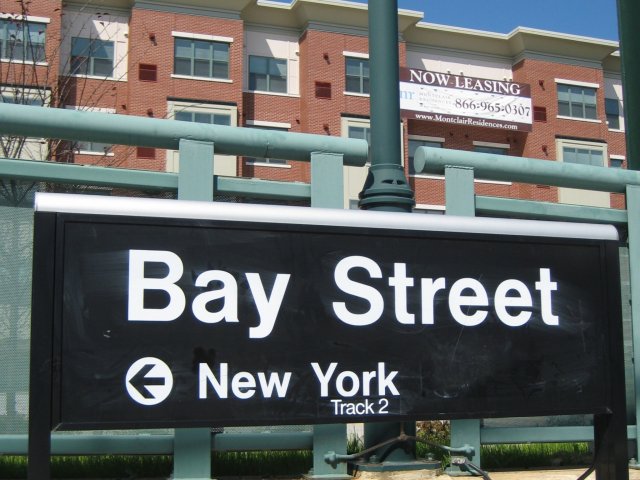 In Montclair, Where 42 Percent of Residents Are Renters, Prices Skyrocket
Julia Martin, North Jersey Record, May 16, 2019
Rents in Montclair near the Bay Street Station have risen nearly 30 percent since 2010, creating increasing cost burdens for the 42 percent of the city's residents who rent their homes. Montclair, which was designated as a NJ Transit Village in 2010, has seen intense development since that time and currently has no rent control or rent stabilization policy in place. Developers insist high rents are necessary to compensate for Montclair's high property taxes and the cost to redevelop derelict buildings. But critics charge that residents of the township's most diverse neighborhoods are being displaced, and that only 10 percent of units are set aside as affordable housing in most of the new development.
Regional and National TOD News
D.C. Metro Seeks Joint Development Master Developer for Huntington Station
Washington Metropolitan Area Transit Authority, Mass Transit Magazine, May 13, 2019
WMATA is seeking a joint developer for 12 acres of land around the Huntington Metro station in Alexandria, Virginia. The station is located less than 15 minutes south of the future Amazon headquarters in Crystal City. The joint development project will aim to turn these parcels into TOD connected to surrounding neighborhoods and increase the availability of housing, retail, and public space. The selected master developer will be responsible for pre-development work, a site plan to be utilized in the Comprehensive Plan amendment process, infrastructure development, and distribution of sites to building developers.
$1 Bus Fare Offered in Exchange for Tolls
Staff, New Haven Independent, May 13, 2019
Connecticut Governor Ned Lamont announced on Monday that if the legislature votes to reinstate electronic tolling on state highways, he will cut the CT Transit bus fares to $1 a ride, a 75 cent decrease from the current fare. He intends to use the toll revenue to upgrade Connecticut's highways and public transit services. This will include improvements to rail connections between New Haven and New York and Boston. These upgrades would supplement ongoing and planned TOD projects around the Hartford Line to New Haven and the CT Fast Track express bus line.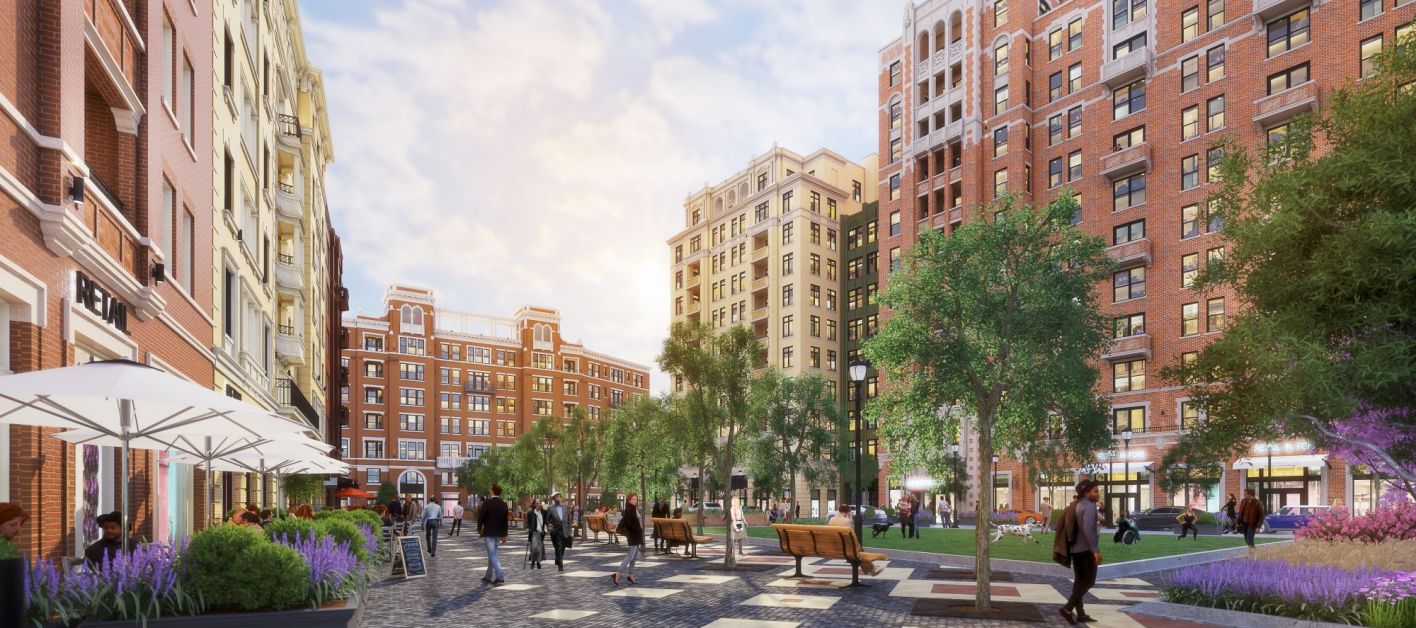 Placemaking On the Purple Line: When and Where Will Development Take Off?
Jordan Pascale, WAMU, May 14, 2019
Last Tuesday, the Urban Land Institute (ULI) hosted a panel of county planners, developers, and nonprofits addressing the development potential around Maryland's Purple Line, scheduled to open in 2022 just north of Washington, D.C. Members of the panel believe that gradual pockets of development will occur, concentrated around the eastern portion of the line where there is substantial undeveloped space. For areas where development is constrained to within and around already established neighborhoods, organizations like the Housing Initiative Partnership are working to ensure the Purple Line provides jobs and placemaking efforts, supports small businesses, and preserves affordable housing for existing residents around the stops.
Cuyahoga County's Plan for Combating Climate Change Taking Shape
Courtney Astolfi, Cleveland.com, May 16, 2019
Cuyahoga County Executive Armond Budish has previously announced sustainability initiatives to combat climate change; this week, he released more details about local efforts that will be implemented. The county will install public charging stations for electric vehicles and will establish a fund to help finance environmentally friendly projects conducted by individuals, such as solar panel installation. On the transit side, Budish says the county will work to issue low-interest loans to development projects around RTA bus and rail stations to facilitate TOD, as well as build on and integrate the existing network of bike and pedestrian trails.
Can Car-Crazy Dallas Learn to Love Bikes?
Mark Dent, CityLab, May 16, 2019
Although LimeBike and other companies failed to successfully introduce bikesharing to Dallas in 2018, bike advocates in the city are pushing to add more bike and pedestrian infrastructure as the city's downtown continues to grow. Until 2012, Dallas had no bike lanes or shared bike-vehicle lanes (sharrows), but in 2017 voters approved a bond that would fund the creation of a 50-mile pedestrian and bike trail around the city. This new project, known as "The Loop," connects several established multi-use trails circling Dallas.
International TOD News
Service Begins on Doha's First Metro Line
Sandy Smith, Next City, May 15, 2019
The first 13-station segment of the new Red Line in Doha, Qatar has opened between Al Wakra and Al Qassar. Five more stations are set to open before the end of the year. Two other lines are planned for the first phase of Doha's new Metro system, centered around the interchange at Msheireb station in the city center. This expansion will facilitate greater connectivity for Doha residents.
Additionally, in Buenos Aires, Argentina, a new 2.4-mile-long elevated viaduct has opened on the Tigre Line at the Retiro Mitre, Belgrano Central, and Lisandro de la Torre stations. The viaduct allows eight at-grade railroad crossings to be removed and two streets to be reconnected. This structure will eliminate traffic congestion for the one million residents of the neighborhoods around the viaduct.