Part of the Pennsylvania Avenue corridor, once a black cultural hub in Baltimore. Source: Google Street View
NJ TOD News
NJ Transit Begins Trans-Hudson Contingency Planning
Jared Kofsky, Jersey Digs, April 1, 2019
NJ TRANSIT has issued a Request for Proposals seeking contractors for its contingency strategy in the event the Hudson River tunnel must be closed for repairs before the Gateway Project's proposed new tunnel is funded and constructed. Contractors must submit their proposals by April 23 for a 36-month contract to develop and assess various contingency strategies and improvement projects to facilitate trans-Hudson travel. An NJ TRANSIT spokesperson stated that the agency is also looking to collaborate with other transit agencies to replace the potential loss of rail service.
Repairs to NYC Rail Tunnel Considered Amid Funding Doubts
By David Porter, The Washington Post/AP, April 2, 2019
In preparation for the possibility that Gateway Project funding is not procured in full, Gateway Development Corporation has recruited the experts who assisted with New York City's L subway repair plan changes to assist in developing a similar repair solution for the Hudson River tunnel.
Jersey City's RIVET Ownership Announces Retail Tenant Roster in University Place Neighborhood
Staff, NJBIZ, April 2, 2019
A new Jersey City mixed-use development, RIVET, has announced that its final retail vacancy has been filled. The complex, part of the master redevelopment of the West End neighborhood just south of the Hudson-Bergen Light Rail, contains 163 residential units and five retailers on the ground floor. When completed, the entire University Place redevelopment project will house 1,000 new residential units, 120,000 square feet of retail, access to public space, and a performing arts center.
Lackawanna Plaza Construction to Begin in 2019, Developers Say
Eric Kiefer, Patch.com, April 2, 2019
The Montclair Planning Board has officially approved the Lackawanna Plaza Redevelopment Plan. Construction is scheduled to start later this year, according to project officials. The anchor retailer of the project will be German supermarket Lidl, and the development will focus on preserving portions of the historic 1913 train station, including salvaging its steel columns to use in the new façade, and integrating station elements into the new building. The mixed-use residential, retail, and office complex is within walking distance of the Bay Street station on the Montclair-Boonton Line, the center of Montclair's designated Transit Village.
NJEDA's Small Business Lease Program Application is Open for Business(es)
Jessica Perry, NJBiz, April 4, 2019
The New Jersey Economic Development Authority has announced the opening of applications for the new Small Business Lease Assistance program. The program provides 15 percent reimbursement for the first 5,000 square feet of leased space by small businesses and nonprofits to encourage them to move into and revitalize main streets and downtown areas. Eligible areas include designated Urban Enterprise Zones in NJ Transit Villages Plainfield and Jersey City.
NJ Transit, Matawan Seek Partners for Transit-Oriented Development
NJBiz Staff, NJBiz, April 4, 2019
As a part of Matawan Borough's ongoing TOD efforts, NJ TRANSIT has released a request for qualifications of interest to develop seven acres of its property adjacent to the Aberdeen-Matawan Rail Station. Matawan and NJ TRANSIT intend to create a mixed-use, moderate- to high-density residential, retail, office, and community space on the property.
Regional and National TOD News
Group Looks to Rehab Baltimore's Pennsylvania Avenue into Thriving Black Arts and Entertainment District
Hallie Miller, The Baltimore Sun, March 29, 2019
A coalition of Baltimore lawmakers, neighborhood associations, and nonprofit groups are working to redevelop the Pennsylvania Avenue corridor between Fulton Avenue and Dolphin Street, a cultural hub for Baltimore's black residents prior to 1960. The coalition aims to transform the neighborhood into a new arts and entertainment district, anchored by black-owned businesses to minimize gentrification and displacement. Two stations on the Metro SubwayLink lie along the corridor, which Baltimore Councilman Leon Pinkett believes would be useful to bring in customers for a new commercial presence.
Congestion Pricing: N.Y. Embraced It. Will Other Clogged Cities Follow?
By Winnie Hu, The New York Times, April 1, 2019
While New York has only just adopted congestion pricing for lower Manhattan and tolls are not expected to start until 2021, other U.S. cities may have more reason to consider embracing this polity. Cities across the globe who have implemented congestion pricing, such as London and Stockholm, have seen an improvement in travel speeds, as well as an increase in transit use, bicycling, and walking in their congestion zones.
Encore at Columbia Station Condominiums Links Attainable Homeownership to Sound Transit's $55 Billion "Tech Train" Expansion
Tiffany Grunzel, GeekWire, April 1, 2019
In Seattle, a new condo complex adjacent to the Columbia City Station on the LINK light rail, Encore at Columbia Station, is offering opportunities to residents seeking homeownership. The developer, BDR Urban, believes that removing the cost of needing a car will make the units—ranging from $300,000 studios to $600,000 two-bedroom/two-bathroom units—more affordable for homebuyers. Additionally, BDR Urban will allow 12 qualified homebuyers to reserve an Encore condo, lease a unit in their Sonata Apartments complex as Encore is being constructed, and move into Encore with 15 percent of their previous lease payments credited back at closing on the condo. Note: Login is required to access article.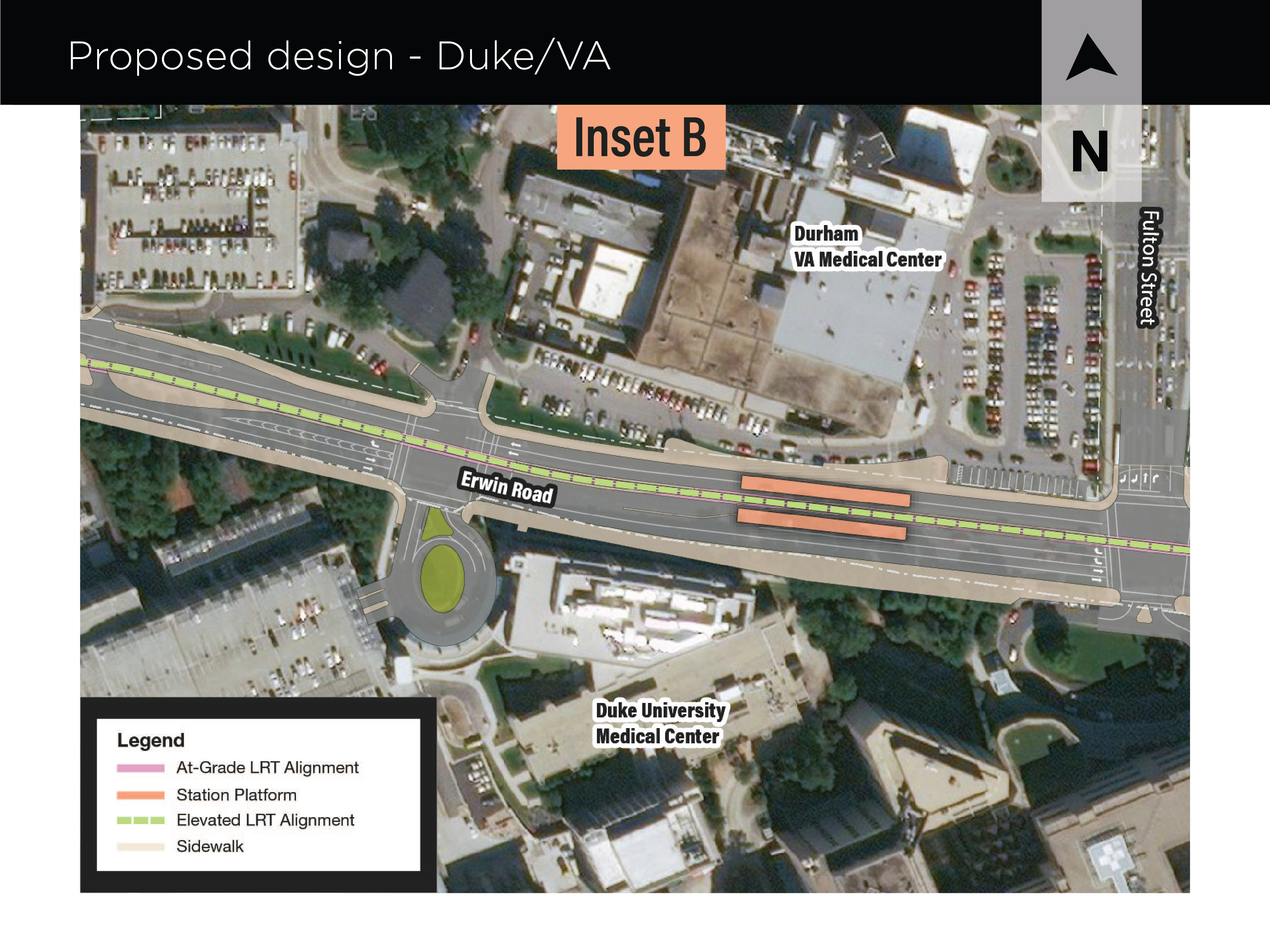 After Light Rail: Durham, Orange Leaders Must Still Figure Out How We Move Around
Tammy Grubb & Dawn Baumgartner Vaughan, The News & Observer, April 3, 2019
Orange County commissioners voted last Tuesday to discontinue the planned Durham-Orange light rail project, and Durham County is scheduled to vote April 8 on ending the project. The votes came after Duke University refused to back the project last month, and may have also reflected burgeoning costs, impending deadlines, and delays in reaching an agreement to lease tracks from the N.C. Railroad Company. After Durham County commissioners officially vote, both counties will meet with GoTriangle and the Durham-Chapel Hill-Carrboro regional planning group to draft a new transit plan for the region and to determine how to utilize the area's set-aside for the light rail to improve current transit options.
International TOD News
MRT Station in the Pipeline for Cyberjaya City Centre
Digital News Asia, April 4, 2019
In Malaysia, the city of Cyberjaya's mass rapid transit agency, MRT Corp, and Cyberview, a publicly-owned company responsible for facilitating the growth of the Cyberjaya Global Tech Hub, have signed an agreement stipulating that MRT is able to build a new station and support structures on Cyberview-owned land without undergoing a formal land acquisition process. The new station will connect the future tech hub to the Sungai Buloh-Serdang-Putrajaya Line, a 30 mile long route with 35 stations and serving over 2 million people. The TOD project on Cyberview land, supported by the MRT Station, will comprise 141 acres of commercial, residential, office, and retail space, at a cost of $2.5B (USD).
What can we learn from this thriving, car-free German neighborhood? Get rid of parking spaces.
Adele Peters, Fast Company, April 5, 2019
A neighborhood in Freiburg, Germany called Vauban has experienced rapid demand and growth after its establishment 20 years ago as an urban sustainability experiment, centered around a car-free lifestyle. There are no street parking spaces, cars are limited to a speed of 3 miles per hour, all amenities, including grocery stores, schools, and offices, are walkable, and the neighborhood is a 15 or 20 minute bus or train ride from downtown Freiburg.